
02
-Apr-20, South China Morning Post
Home quarantine policies to curb the spread of Covid-19 in China have been a boon for most digital services, including remote work apps, e-learning and mobile gaming, but one online technology has not fared so well: mobile payments.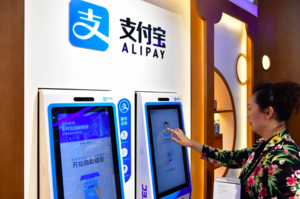 Image: Xinhua
The problem started during the Lunar New Year holiday in Jan-20, when most Chinese stayed at home after coronavirus lockdowns were imposed across the country. That hit mobile payments hard because shopping malls, stores and restaurants were closed or had to severely curtail their business.
Tencent Holdings said that WeChat payment activity dropped sharply during the Lunar New Year holiday amid the outbreak of the pandemic but rebounded in the following week.