We are market intelligence and consulting professionals who have been researching and advising on international growth markets since 1992. In our industry a company's success is intrinsically linked with its people and their sense of purpose. So we look for people who really fit our culture, not just fill a gap.

Our people have a true interest in their focus industries and international markets, are highly client-centric, and embrace the pursuit-of-excellence theme that runs through everything we do.
Scroll down for current opportunities.
Careers at Global Growth Markets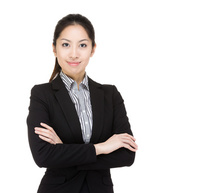 You are given responsibility, stretch targets and intellectual challenge.
You are empowered and encouraged to take initiative, allowing you to deliver your best and achieve your personal goals as well as the company's objectives.

You will benefit from information sharing and knowledge development, and have opportunities to become more specialised in the areas you care most about if desired.

A 'no politics, no prejudice' workplace policy means we operate a true meritocracy.
Current opportunities
If you don't see an opportunity that suits you, and you are located and permitted to work in the UK, Singapore, China, UAE or the US, please feel free to send an open application with your CV and a short cover email explaining your interest, to recruit@ggmkts.com.