
29-Jul-19, techcabal
Online shopping has become an increasingly popular way to purchase things. But delivery fees remain a concern for many customers.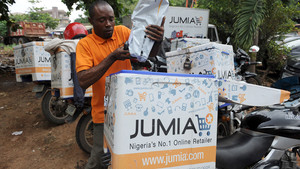 Image: techcabal
Launched as part of the company's seventh anniversary celebration, Jumia Prime is designed to reduce delivery costs for frequent Jumia customers. It also aims to turn infrequent and first-time customers to repeat buyers.
The new service is an important way Jumia aims to grow its number of customers in the 14 markets it operates in Africa. Despite heavy spending by Jumia and companies to grow the African e-commerce business, only less than 1% of retail sales were done online in 2018.