Inform your B-to-B marketing strategy
It is an undeniable truth that any commercial operation can only benefit from a better understanding of its customers - assuming that understanding is put to effective use.
Whether you are selling manufacturing equipment to factories in Mexico, fine chemicals to formulators in China, or media subscriptions to millennials in Saudi Arabia, investing a little in knowing what really makes your current and prospective B2B customers tick - and buy - will pay back a lot.
Customer Insight is a hugely powerful and versatile research and analysis approach that guides decision making on many business-critical sales and marketing issues. It can be used to identify and explore satisfaction levels, loyalty, unmet needs, brand and price perceptions, new product viability, market segment opportunities, potential competitive threats… the list goes on.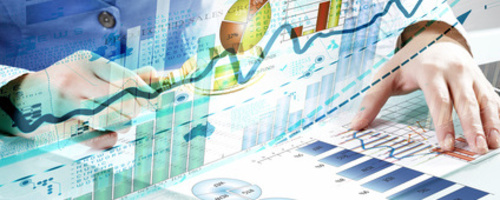 Segmentation is one vital technique within customer insight that allows you to split your customers and/or prospects into similar groups for marketing targeting and positioning purposes.
At the simplest level, B2B insights might be broken down by industry vertical, company size or decision-making responsibility. And for consumers, perhaps by location, age group or buying behaviour. Of course many other types of variable can be used, and taking it one step further, statistical cluster analysis allows us to create market segments based on combinations of variables.
At the height of its success in the mobile phone handset business Nokia centred all its global product development and marketing efforts around 12 lifestyle segments - such as Technology Stylists, Mature Acceptors and Image Seekers - defined by consumers' 'involvement' in the product and their level of 'aspiration' in life. It was a highly successful approach, at least until Nokia was blindsided by the advent of smartphones, having become too focused on segment characteristics, rather than consumers' latent needs.
GGM's approach to Customer Insight
While this is a broad and potentially complex area of market intelligence, GGM's approach to Customer Insight often focuses in on one of three essential applications:
Market segmentation, essential in the context of new market entry, increasing penetration, new product development, identifying marketing channels and creating appropriate messaging for different audiences. It allows you to define, understand and prioritise different groups within your overall target market. But it's only the first step, and it is very important to look beyond the surface characteristics, into what is actually driving perceptions and decision-making.
Customer behaviour and perception, used for example when exploring new markets or keeping up with changes in existing markets. This type of insight looks at ownership and spending, identifies decision makers, maps out the purchasing journey, and generates informed input into competitive positioning, pricing and brand communications.
Voice of the customer, a B2B research approach that provides an objective understanding of your established customer base which goes far beyond the feedback your sales team can pick up in the field, used for example when losing share, looking for sales growth or just staying one step ahead of the competition. It can be used to identify pain points, product or service improvements, competitive gap opportunities and ways to lock in customers by helping them meet their future business goals, for example.
The data acquisition methodology may be:
CRM analytics data
In-person meetings
Phone interviews
A web survey
Via social media
Or a combination of the above
The output from this type of research and analysis usually provides large amounts of data and insight, which is useful for big-picture building. But homing in on the deep insights into information sources, perceptions, influences and decision-making is what really allows you to understand how, when and why people and companies buy.
We then aim to summarise our strategic conclusions in a concise series of one-page graphics which act as a ready-reference for sales leaders, marketing directors and top management. We are also firm believers in the power of the verbatim quote, video clips and audio snippets, which give you direct access to what's going on in the mind of the customer.
This type of reporting provides irrefutable evidence for the strategic direction being recommended to your board or top decision-makers.