Abu Dhabi co enters fray for Fortis
 13-Dec-17, ET Healthworld
Abu Dhabi headquartered VPS Healthcare, owned by billionaire radiologist Shamsheer Vayalil, son-in-law of India-born Middle East retailing tycoon MA Yusuf Ali, is the latest to enter the fray to acquire Fortis Healthcare - one of India's largest hospital networks controlled and 52% owned by Shivinder and Malvinder Singh of Religare.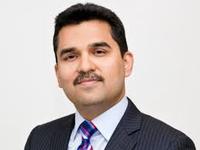 Image: ET Healthworld
Ranjan Pai-led Manipal Health Enterprises and a littleknown German investment fund, besides IHH of Malaysia, make up the fray as the long-running deal talks revived. The world's second-largest hospital chain by market value, IHH Healthcare Bhd, has returned to the negotiating table.