
10
-Feb-20, Asia Times
WhatsApp's digital payment arm WhatsApp Pay may finally be able to roll out its services in India in a phased manner.
WhatsApp is a messaging platform bought by Facebook a few years ago and has become India's most preferred service. This is expected to disrupt the country's digital payments sector, currently dominated by Alphabet's mobile payments system – Google Pay.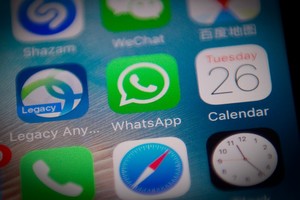 Image: AFP
The payments corporation gave approval after the central bank – the Reserve Bank of India – gave it a green light. In Oct-19, a third-party security audit, endorsed by the central bank, was performed to check WhatsApp Pay for security compliance.
Whatsapp counts India as its biggest market with more than 400 million users and hopes to tap these users while rolling out WhatsApp Pay.