Singapore's EDBI and Philips to boost their health care investments in Asia
 07-Mar-17, Singapore Business Review
Singapore-based EDBI and Royal Philips aim to accelerate their joint investment alliance and partner with more innovative companies in the digital health sector. This ambition is in line with Singapore's latest focus to strengthen its position as a leading digital health hub.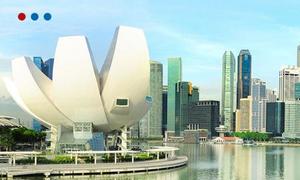 Image: Singapore Business Review
EDBI and Philips announced their joint investment partnership in 2016 to drive the creation and commercialization of leading connected health solutions targeted at the fast-growing Asian healthcare market. The alliance aims to help high-potential digital health companies build technological capabilities to innovate, scale up and expand regionally and globally.
CXA Group, Asia's leading employee benefits and wellness marketplace platform, is the first of such innovative companies to receive funding from the joint alliance. Through its novel digital health solutions, CXA will enable employers to control health care costs by applying analytics and providing targeted personalised wellness intervention programs for employees.