
28-Jul-19, Sunday Observer
India's automobile leader, Mahindra & Mahindra (M&M) will launch the island's first automobile manufacturing and assembly plant with an investment of Rs. 3 billion in Welipenna next month.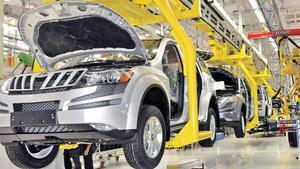 Image: Mahindra / Sunday Observer
The project will be launched in collaboration with Mahindra's local partner Ideal Group, with an eye on the export market.
The joint venture project for the assembly and manufacture of Mahindra vehicles will commence with the KUV100 cars and will expand to manufacturing other Mahindra vehicles according to the needs of the local market.