
07
-Sep-19, Entrepeneur Asia Pacific
The over-the-top video streaming platform is currently being watched by more than 17 million subscribers in the region's 12 countries.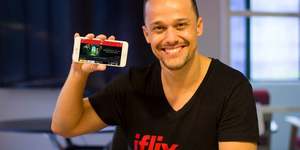 Image: <Iflix>
It has raised a combined funding of close to $300 million and now prepares for an IPO in the Australian Securities Exchange, aimed at taking the company's valuation to more than US$1 billion.
About 98 per cent of content is localised in the countries it operates and the remaining is driven by English language-oriented western content, from Disney, Paramount, Sony, the BBC and Media Prima.