Click2Clinic plans expansion in India, Vietnam, Thailand
 01-Aug-17, The Hindu Business Line
Click2Clinic Healthcare India, a tech-based home health services company, is planning expanding to Vietnam and Thailand as it rolls out its services in India and Malaysia.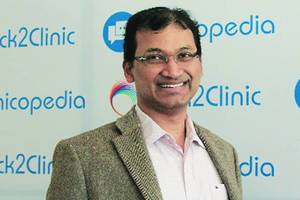 Image: The Financial Express
It is closing a deal to raise INR6.5 crore (USD1 mn) from institutional investors in the next two months to fund the expansion plans.
The firm, founded by two doctors, has launched operations in Hyderabad and Bengaluru. The app-based healthcare services have begun aggregating doctors, nurses, pharmacies and diagnostic centres to offer a complete service to its customers.