
04-May-18, South China Morning Post
Alibaba Group has reported revenue up 61 percent to RMB61.9 bn (USD9.9 bn) in the three months ended in Mar-18, above analyst projections.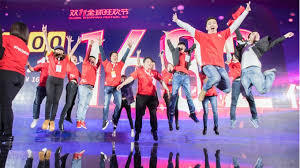 Image: South China Morning Post
Alibaba will continue to invest in acquiring new users and winning more share of consumer spending through expanding physical products, digital content and local services, company chief executive Daniel Zhang Yong said.
The Hangzhou-based firm set a record of USD768 bn in gross merchandise value (GMV) in its financial year ended in March.