
04-Apr-20, Japan Times
The Japanese government is considering providing Avigan for free to other countries that want to use the flu drug to treat coronavirus patients.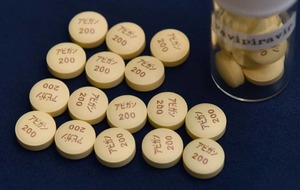 Image: AFP-JIJI
The drug, developed by a group firm of Fujifilm Holdings, is considered effective for treating COVID-19, the disease caused by the virus. Prime Minister Shinzo Abe told a news conference on 28-Mar-20 that the government will push the development of vaccines and drugs to fight the pneumonia-causing virus.
A study by researchers at Wuhan University and other institutions in China has shown cases in which Avigan was effective against the new coronavirus, especially for those with mild symptoms.