
09-Aug-18, The National
The widespread benefits of the unified medical records system Abu Dhabi intends to have in place by 2022 are obvious. Patients will have the reassurance of knowing that wherever and whenever they fall ill, the doctor who is treating them will have immediate access to their full medical history.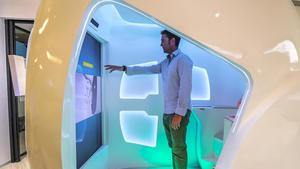 Image: Victor Besa / The National
But perhaps the greatest gift of the planned Health Information Exchange system is its potential as a vast research tool. For the first time, researchers will be able to monitor the health status and medical history of an entire population, mining valuable insights and allowing public health planners to identify and act swiftly on disease trends.
Part of the challenge facing the Health Information Exchange will be to reassure the public that the system will be secure.