Singapore's Eu Yan Sang to receive funding to expand in China
 15-Jan-16, The Straits Times
Traditional Chinese medicine retailer Eu Yan Sang International (EYSI) has inked an deal to receive up to US$35 million (S$60.4 million) in funding from HCare Investments Holding, as it widens its footprint in China.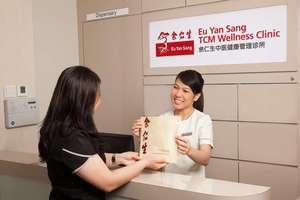 Image: Eu Yan Sang
HCare Investments Holding is an investment vehicle managed by CareCapital Advisors, an investment and business consulting firm with expertise in the healthcare industry in China.
The firm will provide an initial capital of US$10 million, said EYSI in a statement. To support future business growth, it has also made available a further sum of up to US$25 million, to be used as and when approved by the board at EYSI.
The deal will allow EYSI to "expand Eu Yan Sang's brand reputation and heritage and build up a scalable traditional Chinese medicine business in China", said the group.