Rising healthcare demand in Vietnam set to tax health sector
 23-Jan-15, Saigon
The increasing need for health care would be a major challenge for the health sector this year, as would changes in disease models, population ageing and newly emerging diseases such as avian influenza types H5N1 and H7N9 and the Ebola virus, Minister of Health Nguyen Thi Kim Tien said yesterday at an online conference.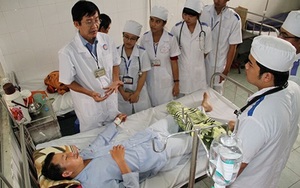 Image: Saigon
At the local level, the health care system failed to meet demand in terms of human resources and medical facilities. Moreover, there were too few beds in many regions and the balance between medical specialities varied between localities, according to the health minister.
Last year, the health ministry reported that the health sector had met two targets set by the National Assembly. The number of beds per 10,000 people was 23 – higher than the target of 22.5 – while the malnutrition rate of children under five was reduced to 15 per cent, below the goal of 15.5 per cent.