Reaching rural med tech markets in India
 Aug-15, ValueNotes
In order to tap opportunities beyond the metros and tier I cities in India, healthcare devices suppliers need to do much more than enhance their distribution networks and sales reach in smaller cities and towns.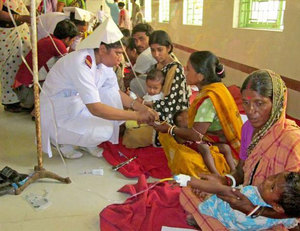 Image: India Today
Most medical device suppliers are primarily focussed on the metro and tier I markets in India. The tier II & III cities which constitute around half the total market remain largely under penetrated.
Suppliers are finding that markets in semi urban and rural areas behave quite differently from the large cities. The hospitals in tier II and III cities are generally smaller and operate at lower price points than the ones in large cities. Their remote locations also throw up logistical challenges for distribution as well as after sales service.
The industry is dealing with these challenges in multiple ways.
Refurbished equipment: Rural hospitals are the key buyers of refurbished equipment as it is around 40% cheaper than new equipment.
Equipment financing: Financing the purchase of large medical equipment is a challenge for hospitals that operate at low price points.
Local alternatives: Several local manufacturers have entered the market to offer affordable alternatives to expensive imported equipment manufactured by large multinationals.
New product development and localisation: MNCs are responding to the demand for affordable alternatives by manufacturing equipment, or parts of it, locally, and by investing in R&D to focus on innovation for the Indian and other emerging markets.