
22-Sep-19, South China Morning Post
Ping An Technology, a subsidiary of Ping An Insurance, is helping healthcare authorities in the Chinese cities of Chongqing and Shenzhen predict flu outbreaks ahead of time with accuracy rates of over 90 percent.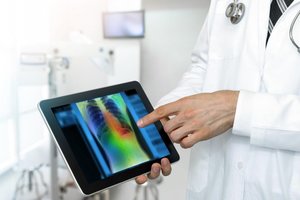 Image: Handout
It is also looking at extending its disease forecasting capabilities into other areas such as the incidence of diabetes, chronic obstructive pulmonary disease and cardiovascular issues at a regional level.
Backed by deep learning technologies, the prediction models use case reports from participating hospitals, historical data from regional health authorities and meteorological and environmental statistics. The resultant predictions, such as the probability of a flu or foot-and-mouth disease outbreak, can then be circulated as warning alerts on apps used by relevant city authorities.