
11
-Sep-19, GovInsider Asia
The Malaysian health minister has shared his plans to "introduce global best practices" to help establish value-based healthcare services within the private healthcare sector.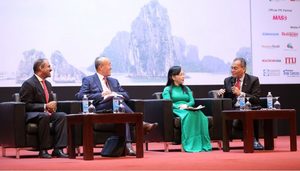 Image: GovInsider Asia
Much has been done by private healthcare associations to help remove "unnecessary regulatory burden" from private hospitals, said Dr Dzulkefly.
But Malaysia still needs "concrete private sector regulatory reform" that encompasses every aspect of the ecosystem, going beyond technological regulations and digitisation, he noted.