Malaysia halts health subsidies for foreigners
 15-Jan-16, New Straits Times
From Jan 1, this year, foreigners have begun bearing the full cost of medical treatment at government hospitals and clinics, a year ahead of initial plans.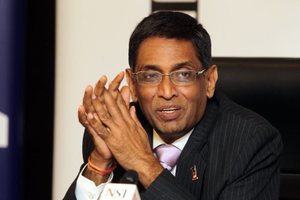 Image: New Straits Times
Health Minister Datuk Seri Dr S. Subramaniam said the ministry revised its healthcare subsidy for foreigners as a cost-cutting measure to weather current economic challenges.
"The government has heavily subsidised foreigners in the past. Following its removal for immigrants, including foreign workers and students, revenue improved tremendously; it is now two or three times higher, since they are paying the real cost of medicines," he told the New Straits Times yesterday.