Doctor2U collaborates with Microsoft to provide efficient healthcare in Malaysia
 04-May-17, The Star
Mobile healthcare application company Doctor2U has announced a partnership with Microsoft Malaysia to digitally transform its "care continuum" and deliver new health services.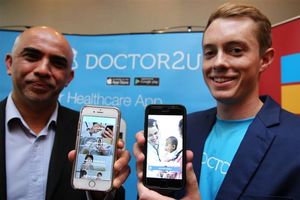 Image: Glenn Guan / The Star
Launched in 2015, the app's core feature is its Doctor House Call service that brings a doctor to your doorstep within 60 minutes, costing MYR200 (USD46) in the day and MYR380 (USD88) at night. The service includes doctor's consultation, basic medication, doctor's transportation, referral letter and medical certificate.
Doctor2U currently has about 1,000 doctors from private and government sectors in its roster. The app has over 100,000 downloads and 17,000 active monthly users. There are plans to expand into Singapore, Thailand and the Philippines.