
15-Apr-20, Reuters
South Korea, among the first countries to bring a major coronavirus outbreak under control, is now taking steps to control the disease well into the future, relying heavily on technology and its hyper-connected society.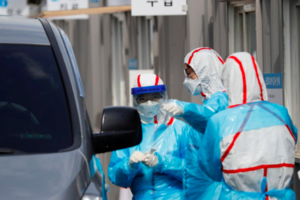 Image: REUTERS/Kim Kyung-Hoon
The aim is to reinvigorate Asia's fourth-largest economy and keep it humming by building on the country's success identifying and tracking cases without imposing major mandatory lockdowns or requiring businesses to keep employees working from home, officials say.
South Korea's evolving playbook is being closely watched in Europe and the United States, where governments are hoping to quickly bounce back from the crisis.