Why Chinese healthcare apps are struggling
 27-Jul-16, Nikkei Asian Review
More than a thousand Chinese healthcare apps have been launched over the past five years. These startups were supposed to be the next big thing. Many have been backed by top venture capitalists and leading Chinese companies such as Alibaba Group Holding, Tencent Holdings and Ping An Insurance Group.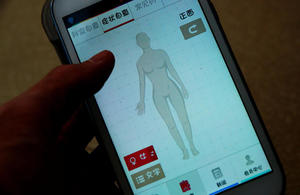 Image: AP
But as of yet, there have been no big business successes in Chinese mobile health. In fact, most health apps have failed to generate significant numbers of active users, let alone produce much revenue.
Now as investor sentiment cools, many of these startups are cash poor heading into a painful shake out. Mobile healthcare has largely defeated China's smartest companies.
A typical downloaded healthcare app is used less than three times a year. There have been no major successes. Many startups are scrambling to find new business models.
A fundamental problem is that China's healthcare system remains overwhelming financed by government insurance and run by government hospitals. Absent any significant participation by these state companies, internet companies remain shut out of most of China's healthcare economy and its operations.