
18
-Sep-19, Zawya
The Saudi Ministry of Communications and Information Technology and the Human Resources Development Fund (Hadaf) have launched a program to nationalise 14,000 jobs in the ICT sector.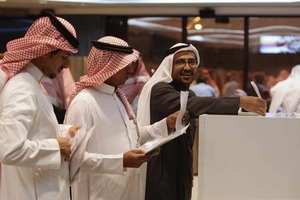 Image: REUTERS/Fahad Shadeed
The program, which is divided into four phases, targets technical support functions in the first phase and data analysis functions in the second phase. The third and fourth phases will focus on project managers and call center staff.
The targeted functions include specific areas such as artificial intelligence, IoT, software development, game development, databases, software quality, management and operation of applications and networks.