
25
-Sep-19, The Paypers
Even as the total ecommerce activity in Morocco only totaled USD 244 million in 2017, the size of Morocco's market is expected to grow at a 40% compound annual growth rate (CAGR) over the next five years, according to AMI and Global Growth Markets analysis.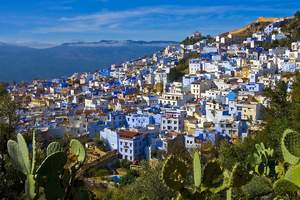 Image: Shutterstock
One of Morocco's distinguishing features compared to other emerging markets is that over 50% of the population have bank accounts. The catch is that 74% of ecommerce payments take the form of cash. The rest is a mix of domestic credit cards, representing 15%, with international credit cards (5%), debit cards (3%), digital wallets (2%), and bank transfers (1%).
Payment preferences also differ quite a bit depending on the type of purchase. For instance, when buying products online, nearly all of the transactions (96%) were completed through cash payments. When paying for travel accommodations on the other hand, Moroccans are far more likely to utilise credit cards.