
28-Dec-18, Channel News Asia
The Malaysian government has announced a free national health insurance scheme for the low income, at an initial cost of MYR2 billion (USD481 million).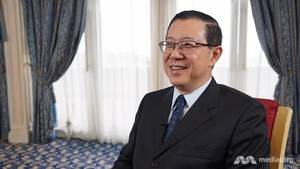 Image: Lua Jiamin / Mediacorp
Finance Minister Lim Guan Eng said the B40 (Bottom 40 per cent) National Protection Scheme, which will begin on Jan 1, will provide coverage against 36 critical illnesses. The payouts will be up to MYR8,000 (USD1,957) over a period which will be announced in due course.
Under the scheme, there will also be income replacement payments of MYR50 (USD12) per day for up to 14 days, or MYR700 (USD171) a year for hospitalisation.