
07-May-18, PaymentsSource
Africa's leading online shopping platform, Jumia, wants to make Egypt its biggest market on the continent, and it's turning to an unexpected corner for help: the country's vast network of unlicensed vendors.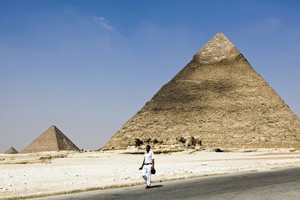 Image: Bloomberg News
Often touted as Africa's answer to online retail giant Amazon, Jumia wants tenfold growth in revenue from Egypt and sixfold growth in the number of products offered on its platform to 12 million by 2021. Jumia Egypt's chief executive, Hesham Safwat, says he's urging the government to regulate informal retailers by offering them tax incentives and cheap loans that would allow them to market their goods online.
"I personally take it as my biggest challenge," Safwat said. "Imagine if only 50 percent of this informal market becomes formal, we would be able to add them to our platform."