Japanese scientists develop nano sensor for the next big advance in wearable health-tech
 21-Aug-17, Japan Times
A team of scientists has developed a superthin electronic sensor that can attach directly to human skin - technology that could be used in the fields of medicine, nursing and sports science.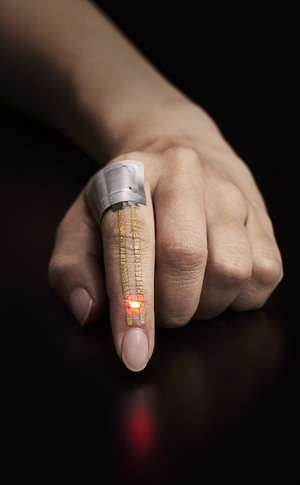 Image: Takao Someya Group / University of Tokyo
The technology takes the form of a layer of fine mesh coated with gold. It is stretchable and light, allowing it to remain on the body comfortably without impeding the wearer's physical movement.
"Using this sensor, we tested measuring electromyogram, which is important in the field of sports," said Takao Someya, a University of Tokyo professor who led the research team.