First AI deployment at scale to improve diagnosis in 20 developing countries
 05-Jul-17, Business Wire
Zebra Medical Vision and Telerad Tech, the technology arm of Teleradiology Solutions, announced that they have signed a partnership to bring Zebra-Med's cloud based deep learning analytics engine to over 20 countries and 150 hospitals and healthcare organizations.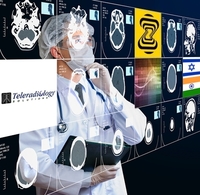 Image: Zebra Medical Vision
The collaboration with Telerad Tech will allow expansion of the company's footprint to India, broader Asia and Africa.
Noted Dr Arjun Kalyanpur, Founder and CEO of Teleradiology Solutions, "Zebra's ability to produce and deploy AI for radiology is the exact type of added value we hope to bring to help fulfill our vision of impacting patient diagnosis and medical care in India, Asia, and Africa."