
16-Aug-18, Reuters
Hong Kong's shopping districts are well known for their fierce competition. Now, a new battleground is forming as digital payments firms fight for retailers and shoppers.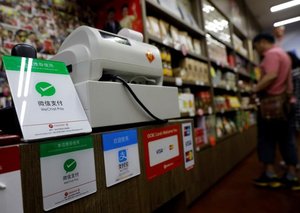 Image: Business Insider
Chinese tech giants like Tencent and Alibaba are bringing their payment platforms to a city that has long thrived on cash and credit cards, putting them into competition with the likes of Google, Apple and Samsung, as well as local players like HSBC.
The city has become an important testing ground for Tencent's WeChat Pay, and Alibaba's Alipay, dominant rivals in mainland China, as they look to establish themselves overseas.