
01-May-20, Mastercard Content Exchange
During February and March, as many countries imposed necessary restrictions to promote social distancing, a significant majority of consumers turned to contactless card payments for necessary purchases.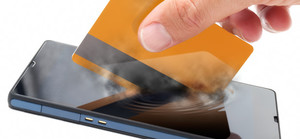 Image: Facility Management
79 percent of respondents worldwide say they are now using contactless payments, citing safety and cleanliness as key drivers. Consumer polling by Mastercard, studying changing consumer behaviors in 19 countries around the world, paints a picture of accelerated and sustained contactless adoption.
Perceptions of safety and convenience have spurred a preference for contactless cards and reminded consumers of the convenience of tapping on a global scale. This trend appears to be here to stay as approximately three quarters (74 percent) state they will continue to use contactless post-pandemic.