
17-May-19, 4Hoteliers
In 2017, China Outbound Tourism Research Institute (COTRI) recorded 145 million international trips taken by the country's 7 percent passport-holding population. Chinese travelers also took the lead as the world's biggest spenders with an expenditure of $258 billion, followed by the United States at $135 billion. On average, each Chinese traveler spends more per trip than tourists from any other country.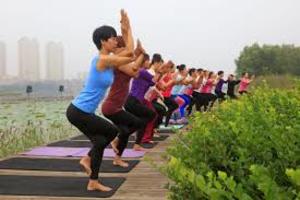 Image: Global Wellness Summit
The number of Chinese outbound tourists is expected to reach 400 million by 2030, representing 29 percent of the global travel market. China has jumped from the 11th to the third position in wellness tourism, with 70.2 million wellness trips made in 2017, driving a global revenue of $31.7 billion.
Global Growth Markets estimates that there will be 900,000 outbound medical tourists from China by 2020, looking for minor treatments such as cosmetic surgery and health checks, along with 100,000 patients traveling for advanced treatments, such as cardiology, oncology and neurology programs, fertility treatment, obstetrics, gynecology and joint replacement.