
16
-Apr-20, ZDNet
The Central Bank of Brazil has kicked off a new phase in the testing process for Pix, the upcoming national instant payments platform, with the simulation of transfers.
The tests of the technology underpinning the settlement infrastructure will see participating institutions testing their settlement flows, so the process where resources are transferred from the payer to the recipient, with fictitious data.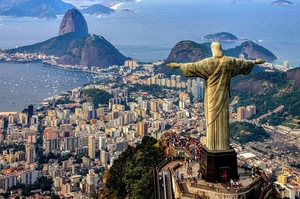 Image: UCLA Newsroom
Transaction flows between the participants of the instant payment platform and scenarios of failure around the settlement capabilities of the platform are the focus of this testing stage. Such scenarios aim to establish whether transactions are completed correctly and if transactions where information has been deliberately entered wrongly return an error message.
The idea is to provide an easier, cheaper and more inclusive alternative to the current transaction models, such as same-day and next-day transfers on weekdays as well as cheques.