
22-Feb-18, Asia Times
Investor Jeremy Grantham, 79, is famed for his dour views on the global investment scene. It's noteworthy, then, that he's dripping with optimism about emerging-market stocks.
In its most recent investment letter, Grantham Mayo Van Otterloo & Co advised recipients to go "heavily overweight" on developing markets in Asia and beyond. "What I would own is as much emerging-market equity as your career or business risk can tolerate," Grantham told clients.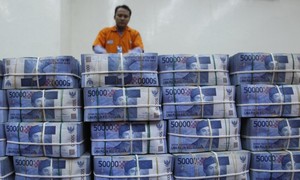 Image: Reuters / Supri
Asia's emerging markets boast so much of what the West lacks: Young, growing populations; swelling middle-class; infrastructure booms; privatisation processes; pressure for better corporate governance; and promising political reform.
Risks abound, too, of course. Trade-war threats from the White House are a clear and present danger for export-reliant Asia, as is the possibility of the US Federal Reserve raising interest rates aggressively.