
13-Jul-18, Nikkei Asian Review
Malaysia's IHH Healthcare held firm through months of jostling for control of loss-making Fortis Healthcare, clinging to hopes to access the Indian company's pool of medical professionals and the country's under-served private healthcare sector.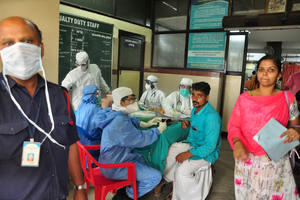 Image: Reuters
The Fortis board has approved the Malaysian premium healthcare provider's offer to acquire a 31.1% stake for INR40 bn (USD585 mn) through new share subscriptions. The subscription, by way of preferential allotment, will trigger a mandatory offer to purchase an additional stake of up to 26% in Fortis, valuing the deal at USD1.07 bn for a 57% stake.
"The acquisition of a controlling interest in Fortis will significantly increase our reach across the Indian subcontinent," Tan See Leng, IHH chief executive, said.