
08-Mar-18, ET Healthworld
Targeting cardiac diseases, Microsoft has partnered with India's Apollo Hospitals to expand its healthcare artificial intelligence (AI) offering.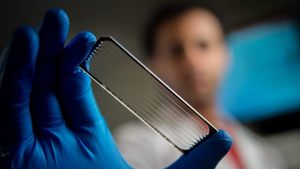 Image: NDTV Gadgets
The AI Network for healthcare, previously known as Microsoft Intelligent Network for Eyecare, is a part of Microsoft Healthcare NExT aimed to accelerate healthcare innovation through artificial intelligence and cloud computing.
Initially aimed at tackling only visions problems, AI Network for healthcare will now collaborate with Apollo to develop and deploy new machine learning models to predict patient risk for heart disease, and assist doctors on treatment plans.