
05-Mar-18, ET Healthworld
The city of Mombasa, on the coast of Kenya, has signed an MoU with the Port City of Mangaluru in India for health tourism (training and treatment).
Mangaluru's Health Tourism Task Force, which commenced six months back, was able to attract Mombasa and sealed a deal. Mangaluru is known for world-class health facilities and medical colleges for treatment and doctor training.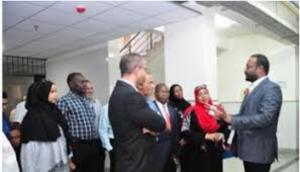 Image: Huewire / ET Healthworld
Sanjay Bhat, a health tourism strategist from Mangaluru, explained that an umbrella organisation of all private hospitals in the city, had pushed for health tourism. "The city has enormous potential in health tourism," he said. "It has natural potential like well-trained surgeons, state-of-the-art equipment and facilities."