Malaysia in top 4 for best healthcare
 14-Feb-17, Free Malaysia Today News
Malaysia has been recognised as among the top four destinations for foreigners, especially those from developed countries, to get good healthcare.
This was revealed in a report by International Living, a publication for people who are interested in an expat lifestyle, retiring in a tropical haven, or just travelling overseas for more affordable medical treatment.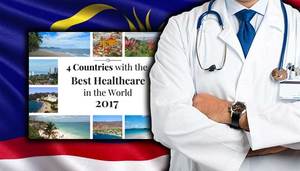 Image: FMT News
Malaysia is also the only Asian country in the report, ahead of Costa Rica, Colombia and Mexico. The publication said the healthcare available is sometimes even better than what's on offer in developed countries, and "at a more affordable price too".
The key benefit for good healthcare in Malaysia is that the doctors speak English and are some of the best-trained in Asia. The Lam Wah Ee Hospital in Penang received special praise.
The Malaysia Healthcare Travel Council expects the medical tourism industry to grow 20-30% and generate MYR1.3 bn (USD292 mn) in 2017.