Indian homecare group Portea expands to Southest Asia
 02-Oct-15, Healthcae Business International
Portea Medical, India's largest medicalised homecare group has just expanded to Malaysia and is actively looking at other South East Asian markets, linking up to hospitals, labs and potentially insurers. The group provides nursing, primary and rehabilitation care to patients in their homes.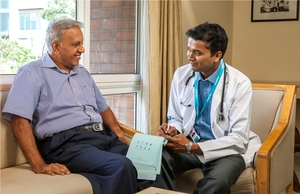 Image: TechCrunch
This year alone, Portea raised $45.6m from venture capital and institutional investors Accel, IFC, Qualcomm Ventures and Ventureast. The group works with an increasing number of partners and might soon sign a deal with Indian insurers.
"Our immediate priority is to grow our Malaysian branch. But we're very interested in another 3 or 4 markets in South East Asia with similar demographics and requirements," says Meena Ganesh, CEO.
According to Ganesh, the unpopularity of nursing homes means there is a very large market for homecare. Nursing homes are seen as taboo and unacceptable treatment for aged parents. Despite the emergence of 'retirement communities' for the relatively independent elderly, she says the demand for residential care is small.
"We do provider medical services in retirement communities, but we do not see growth in this sector. We want to remain focus on homecare, post-operative care and chronic disease management," says Ganesh. She expects the company to be three times bigger this year compared to 2014.