
28-Jun-18, Asia One
Fresenius Medicare Care, the world's largest provider of dialysis products and services, has opened an office in Yangon, Myanmar. The move reinforces the company's commitment to provide quality care for patients with kidney disease worldwide.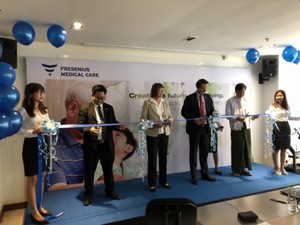 Image: Asia One
Reforms have paved the way for Fresenius Medical Care to expand its footprint in Myanmar. Government spending on healthcare is on the rise but the burden of non-communicable diseases is growing.
With a population of over 55 million people and a growing demand for healthcare products and services, Myanmar represents an important community.