
26-Jun-18, Vietnam Business TV
Vietnam's Trung Nam Group announced recently that it will build a 500-bed hospital in Da Nang's Golden Hills residential area that will cater to residents in the Lien Chieu District, and that the new hospital will be a general hospital.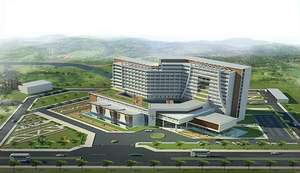 Image: Vietnam Business TV
The new facility will be built on 6,000 sqm, as part of the city's master plan for 2030. Total costs are expected to be USD53 mn.
Da Nang has been expanding its healthcare system and in May-18, VinGroup opened the private 222 bed VinMec Da Nang hospital.