
09-Sep-18, TTG Asia
AirAsia will provide exclusive flight discounts to MHTC customers, while AirAsia guests with prearranged appointments made through MHTC will also enjoy additional benefits at participating hospitals, including up to 20 per cent discount on medical check-ups and non-medical bills, as well as in selected F&B outlets.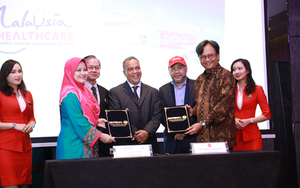 Image: TTG Asia
MHTC CEO Sherene Azli commented: "Penang receives around 60 per cent of Malaysia's healthcare travellers and in 2017 alone, the state's healthcare travel industry generated half a billion ringgit (USD121 mn) in revenue."
The medical fields that Penang is known for include cardiology, orthopaedics, oncology, neurology, in-vitro fertilisation, ophthalmology and dentistry.