
09-Nov-18, International Medical Travel Journal
Abu Dhabi, capital of the United Arab Emirates, needs to diversify away from an oil-based economy. In line with the 'Abu Dhabi Vision 2030', it is bringing together key players in tourism, transport, immigration and healthcare to offer high quality, specialised healthcare to international patients.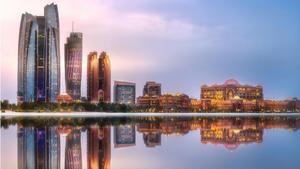 Image: IMTJ
The Department of Health, in collaboration with Abu Dhabi Tourism & Culture Authority, is building a network of service providers to attract international patients. The launch of this network and website is running behind schedule, as original plans were for it to be in place in 2018.
Key areas planned to be promoted include cardiology, oncology, weight loss surgery, eye surgery, diabetes treatment and health screening.