
02-Oct-18, Nikkei Asian Review
FastGo, a Vietnamese ride-hailing app, plans to launch its service in Indonesia and Myanmar in Dec-18 as it hopes to become one of the top companies in the field in Southeast Asia.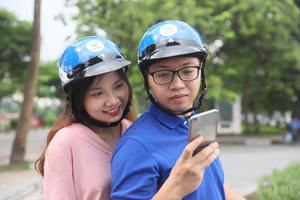 Image: Nikkei Asian Review
This move abroad comes just four months after it launched in Vietnam, positioning itself as the company's answer to Singapore-based Grab, the biggest player in Southeast Asia, and Indonesia's Go-Jek, which launched its first overseas operation in Vietnam in Sep-18, GoViet.
FastGo offers a private car and taxi service in Hanoi, Danang and Ho Chi Minh City. It claims to have reached 20% of the local market with some 30,000 drivers registered on its system. The app was developed by MPOS Vietnam Technology, a tech startup created by FastGo's co-founder and chief executive Nguyen Huu Tuat. MPOS set up Vietnam's first mobile payment solution in 2013 and has links with many local partners including banks and insurers.