
15-Oct-18, Digital Health
A new informatics hub developed by Great Ormond Street Hospital (GOSH) in the UK will be kick-started with a GBP1 mn fund from NHS Digital. The unit, called DRIVE (Digital, Research, Informatics and Virtual Environments) has been developed as part of a partnership between GOSH, University College London (UCL) and leading firms in the technology, artificial intelligence (AI) and digital innovation spaces.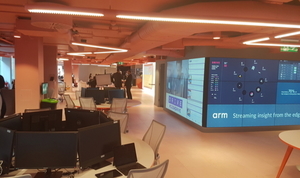 Image: Digital Health
An initial contribution of GBP1 mn will be made by NHS Digital for "fit out, equipment and infrastructure costs" associated with the project.
DRIVE is described as being a hot-house for healthcare technology exploration, as well as a launchpad for concepts that can be scaled-up by NHS Digital through regional and local programmes.