
01-Nov-18, Confectionery Production
The future of the GCC's food manufacturing sector, including its confectionery and bakery segments, lies in the readiness of its key players to embrace new technology and deliver competitive advantage, according to a leading global leader in organic and natural products.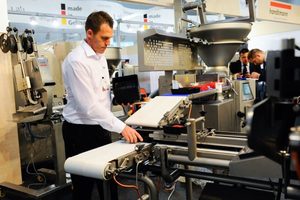 Image: Confectionery Production
Rajnish Ohri, managing director for IMEA region at Hain Celestial, a US multinational, insists regional manufacturers must continue investing in digital transformation alongside regular upgrading of their facilities to remain relevant on the world stage.
"Upgrading of facilities is a continuous process and changes with the needs of optimising resources. Digitalisation is, for sure, an important aspect of technology that can bring a competitive advantage," said Ohri.