
04-Jun-18, Asia Times
It will only be when crypto-currencies become more practical to use than the current system of money that they might enter mainstream society. And in that regard, Southeast Asia could be leading the way.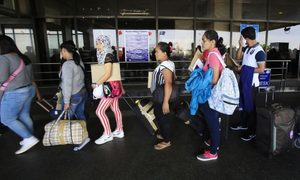 Image: Reuters / Romeo Ranoco
As digital currencies become increasingly popular in the region, there are a number of emerging examples of how everyday life can be made much simpler.
Phnom Penh based DApact utilizes digital tokens to provide transparency and an immutable record of transactions which, currently, traditional financial technology cannot do.
In the Philippines a company called Coins launched an app to facilitate transfers in the huge remittance service industry. By converting cash into crypto-currency before sending it home can result in huge savings from bank transfer fees and forex spreads.
Even one of the region's poorest countries, Myanmar, has outpaced the likes of Germany in terms of fundraising for initial coin offerings.