
01-Nov-18, South China Morning Post
Rwanda has become the first African nation to join the Alibaba Group Holding-led electronic world trade platform (EWTP) initiative, following similar initiatives in Southeast Asia as the Chinese e-commerce firm seeks to expand digital trade globally.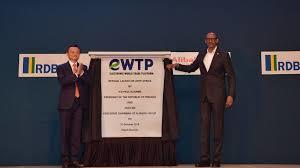 Image: Xinhua
The digital trading platform will provide small and medium enterprises with infrastructure such as cloud computing, mobile payments and logistics to trade electronically and sell their products outside Rwanda.
As part of the agreement, Alibaba has also pledged to help small and medium-sized enterprises in Rwanda sell their products, such as coffee beans, on its online marketplaces.