
17-Dec-18, Energy Voice
Eni and the government-owned energy company in Qatar, the world's biggest exporter of liquefied natural gas, will produce about 90,000 barrels of oil a day from the Amoca, Mizton and Tecoalli fields in the Gulf of Mexico by the end of 2021. The fields hold 2 billion barrels of oil equivalent.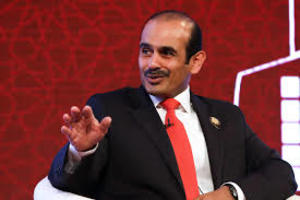 Image: Chris Ratcliffe / Bloomberg
The companies are already working together on a separate offshore block in Mexico. Global oil majors that have for years produced in US waters are being attracted to the Mexican side of the Gulf as the government opens new blocks for development.
Middle Eastern producers are exploring opportunities for offshore developments in the Americas and Africa as well as looking at prospects for shale oil developments in the US. Growing production from outside OPEC is challenging the producers' group.