
05-Dec-18, telecomlead
Latin America's mobile operator revenue will reach USD82.6 bn in 2025 from USD74.2 bn in 2017. The number of unique mobile subscribers will be reaching 517 mn in 2025 as compared with 436 mn in 2017.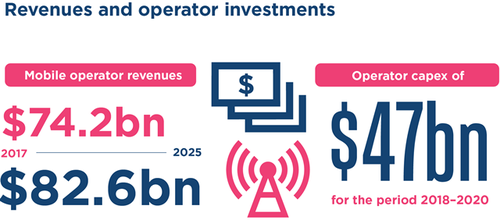 Image: telecomlead
The number of SIM connections - excluding cellular IoT network connections - will reach 775 mn in 2025 and mobile broadband connections will be reaching 733 mn in 2025.
5G networks will account for about 8 percent of the total connections in Latin America by 2025 and 4G will account for 64 percent of connections.