
28-Jun-18, LinkedIn Pulse
Everybody in China is using a smart phone to pay for just about everything. At restaurants, a waiter asks you if you want to use WeChat or Alipay. If your booking an air ticket around the world, the first option is never a credit card.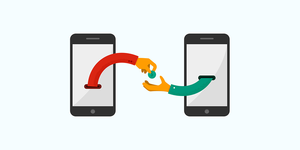 Image: Pulse LinkedIn
Just three years ago, everybody was still using cash. Today, if you offer cash in most restaurants or stores, they don't have cash to make change. Facebook and Google are completely blocked. WeChat is everything that you ever need in China. In 2016, China's mobile payments reached USD5.5 tn, roughly 50 times the size of America's USD112 bn market.
Of course, there are potential challenges. Foreign companies hoping to sell to Chinese consumers now must deal with Alibaba and Tencent or risk being unable to take payments. Chinese companies reliant on Alibaba and Tencent have to build out separate structures to deal with the world of Facebook, Google and credit cards that still dominate everywhere else around the world.